W A K I N G THE W I L D W O M A N
a somatic and shamanic women's retreat
in Woodstock, NY - October 26th to October 28th, 2018
What multitude of women within you must be given a home?
Where does your wild self long to be liberated?

We invite you to immerse in nature and the power of the divine feminine as you awaken your wild soul. Through an exploration of shamanic healing, somatic movement, embodiment arts, Tantric meditation, Taoist sexual practices, plant spirit medicine, and nature-based ceremonies we will wake up our inner witch, inherent priestess, and wild woman together over Halloween/Samhain weekend.
For 3 days you will be held in the earth's embrace, supported by a sacred circle of women, live and breathe every moment in ceremony and magic. You will be invited to unlock the voice of your soul, remember your power and wholeness, somatically re-write the stories in your body, and awaken to the full expression of your Divine Feminine Spirit.
Your retreat experience will include:
- Shamanic Journeying & Healing
- Nature Based Ceremonies to Re-Wild Yourself
- Sacred Circle & Embodiment Rituals for Awakening the Divine Feminine
- Tantric Meditation & Breathwork
- Womb Healing & Taoist Sexual Practices
- Soul Shake: Somatic & Shamanic Dance
- Chakra Activation & Goddess Archetype Ceremony
- Guided Morning Meditation & Free Movement
- Nightly Fire Ceremonies & Magic!
- Cacao, Singing, Dancing, Playing
- 3 Delicious Vegetarian Meals a Day
- Beautiful Accommodations at Maha Rose North
Liz Westendorf (right): is an embodiment guide and a shamanic practitioner. Balancing wit and light-heartedness with reverence and powerful presence, her passion is empowering other visionaries to reconnect with their body and their soul to create sustainable change and to support creative expression. She offers a grounded, integrative approach that catalyzes individuals to breakthrough static patterns, shift stuck emotions and mindsets and to engage with and express their soul.
To learn more about Liz's work visit: www.bodyprayer.me
Caity Flanagan (left): bridges the worlds of love and alchemy together through her practices as a modern day medicine woman, tantric temple arts priestess, and somatic embodiment coach. Her combination of tantra, somatic, and shamanic practices allows her to move seamlessly between the physical and mystic worlds in service of body,mind, heart and spirit. She deeply believes that everyone can live a fully embodied and purpose driven life.
To learn more about Caity's work visit the bio page or www.serpentandrose.com
The Details
Where: Maha Rose North in Hurley, NY (see pictures below)
When: October 26th to October 28th , 2018
Check in Friday, Oct. 26th at 3pm - Check out Sunday, Oct. 28th at 3pm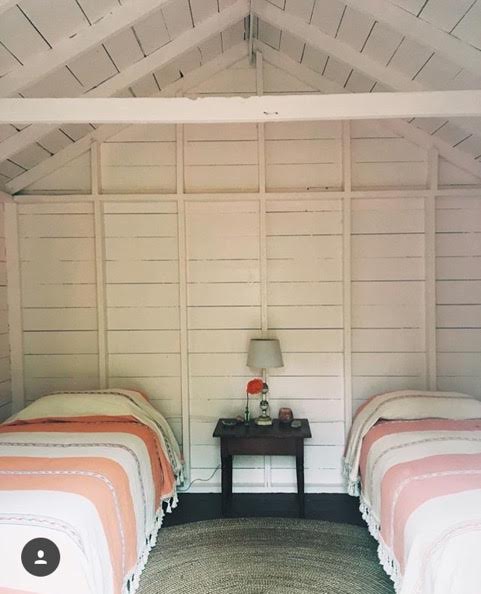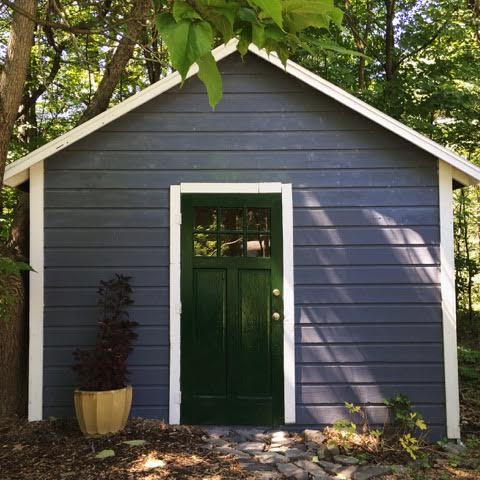 Accommodations at Maha Rose North
Glamping Tents (3 beds - 2 tents) - $450 (SOLD OUT)
Shared Rooms in Loft (6 beds) - $575
Double Room in Private Cottage (2 beds) - $600
Double Room in Shared Cabin (2 beds - 2 rooms) - $625
Private Rooms - may be available upon request
Indoor Camping in Geodome - may be available upon request
---
To reserve your space all you need to do is send in your deposit using the "Register Here" link - final payments are due by October 18th.
Please make sure to email info@loveandalchemyshop.com before sending in your deposit for the retreat!
Registration Closes October 18th
***Payment Plans Available***
Please note all deposits (half of the retreat price) for the retreat are non-refundable.
Retreat pricing includes 3 meals a day, daily movement class, and all retreat activities. This price does not include transportation for arrival or departure.
Please email info@loveandalchemyshop.com with any questions